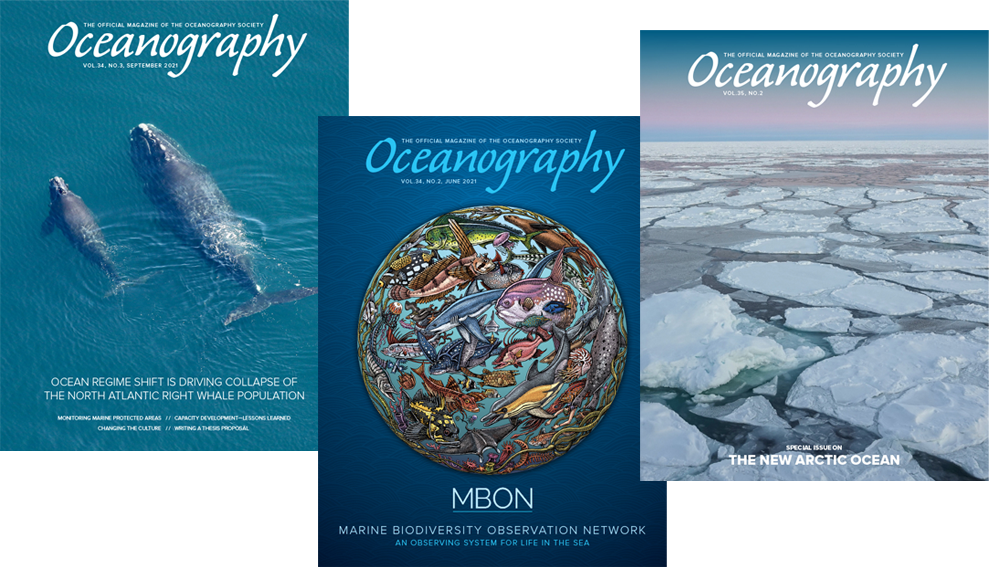 New Frontiers in Ocean Exploration
These supplements to Oceanography summarize the annual research, exploration, and discoveries, as well as new developments in technology and engineering, of Exploration Vessel Nautilus, NOAA Ship Okeanos Explorer, and Research Vessel Falkor. 
Frontiers in Ocean Observing
Articles in this inaugural Frontiers in Ocean Observing supplement to Oceanography describe new technologies and reveal some exciting results that advance our understanding of the world ocean and its resources and support its sustainable use and management.
Education and Public Outreach: A Guide for Scientists
This guide provides basic information for scientists who wish to engage in education and public outreach.
Teaching Physical Concepts in Oceanography
This supplement to Oceanography focuses on educational approaches offers a collection of hands-on/minds-on activities for teaching physical concepts in oceanography.
Scientifically Speaking
This booklet provides tips for preparing and presenting posters, short oral presentations, and longer invited lectures to aid in effective scientific communication.
Background photo credit: Kimberly Jeffries/Ocean Image Bank