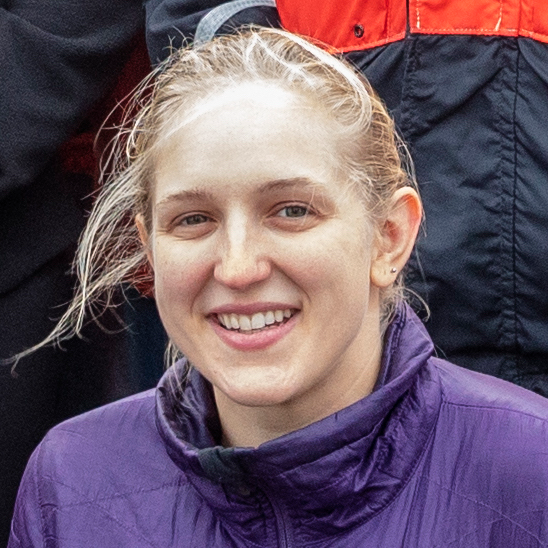 Hi everyone! It's been quite a while since we've sent out a Student Newsletter. I am writing with a couple of really exciting announcements!
FIRST: I'm happy to introduce Josette McLean as your new TOS Student Representative! Josette is a PhD student at Duke University, studying coral reef ecosystems. Josette has a strong record of involvement with TOS and contribution to student programming with TOS. She was featured in a past student newsletter, and she served as the Student Rep on the Ocean Sciences Meeting planning committee for the 2022 meeting. In my experience, Josette is intelligent, kind, passionate and professional. I know she'll be a valuable voice for student needs on the TOS Council.
SECOND: The TOS Student Committee is planning another webinar! Kaushal Gianchandani has organized a super exciting webinar for World Oceans Day. See below for more information, and we hope to see you there!
The TOS Student Committee is still active, and we'd love to have some new committee members. There are many areas to get involved in: social media, coding resources, the jobs board, or social events! To join, just fill out this form with your interest!
TOS WORLD OCEAN DAY PANEL DISCUSSION
Using Ocean and Environmental Data to Address Socio-Economic Challenges
WEDNESDAY, 8 JUNE 2022
10:30 – 11:30 ET / 14:30 – 15:30 UTC
Since the latter part of the 20th century, advances in technology have made it feasible to acquire, store and process several terabytes of complex data. A data-driven approach to oceanography and environmental science has been pivotal to better understand Earth's climate and in identifying and isolating anthropogenic changes in the environment. During the last decade, data analytics have also been employed to address the socio-economic challenges that humanity faces, however, much remains to be explored in this domain. The TOS Student Committee invites you to a virtual panel discussion with Payal Parekh and James Watson, two oceanographers by training who work with data in inspired ways to address the world's biggest socio-economic challenges.
Payal has been working to protect people and the planet since she was 19, first in her native India, then in the United States, and now in Switzerland, where she resides. She holds a Ph.D. in climate science and ocean chemistry from Massachusetts Institute of Technology (MIT) and is an activist with the science to back it up. After leaving scientific research, Payal has worked in leadership positions at a number of international environmental NGOs, while staying active in grassroots movements on the ground. Her unique experiences have shaped how she works and her political vision. She believes strongly in collective action and designs campaigns that draw heavily on organizing, mobilizing and mass actions backed up by data.
James received his Ph.D. in marine science from the University of California, Santa Barbara, and is currently an Assistant Professor at Oregon State University. He has a track record of using a cross-disciplinary approach for developing socio-environmental models to address real-world policies that have an impact both locally and globally. He is also the CEO and co-founder of The Prediction Lab, a think and do tank that is amalgamation of academic education and private-sector practices to provide actionable science-based solutions to difficult problems. James is one of three scientists who received the TOS Early Career Award in 2021.
This event is open to the public, so please spread the word using the downloadable flyer (4.2 MB pdf) or by re-sharing our content on Instagram and Twitter!


The Ocean Decade is for everyone. Join The Ocean Decade Global Stakeholder Forum to start taking action now!