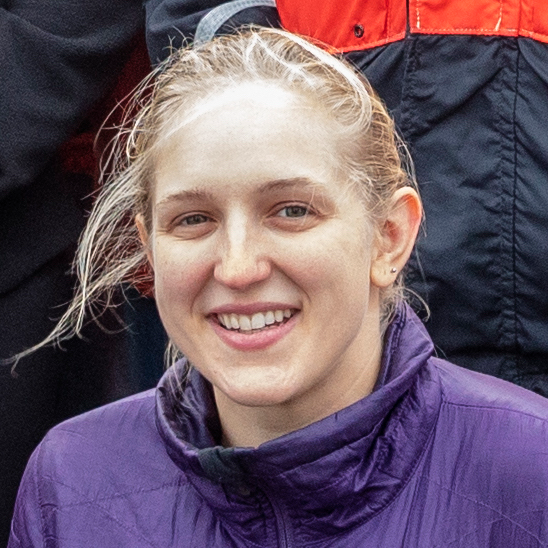 Hi everyone! This month, we're focused on telling you all about the fantastic work that the TOS Student Committee has been up to. We hope you'll find it useful, and that you'll engage with us through social media and the Google forms we've set up. If you'd like to get involved in the TOS Student Committee, please email [email protected] or fill in this form. We hope to see you at the webinar on August 14th! — Chrissy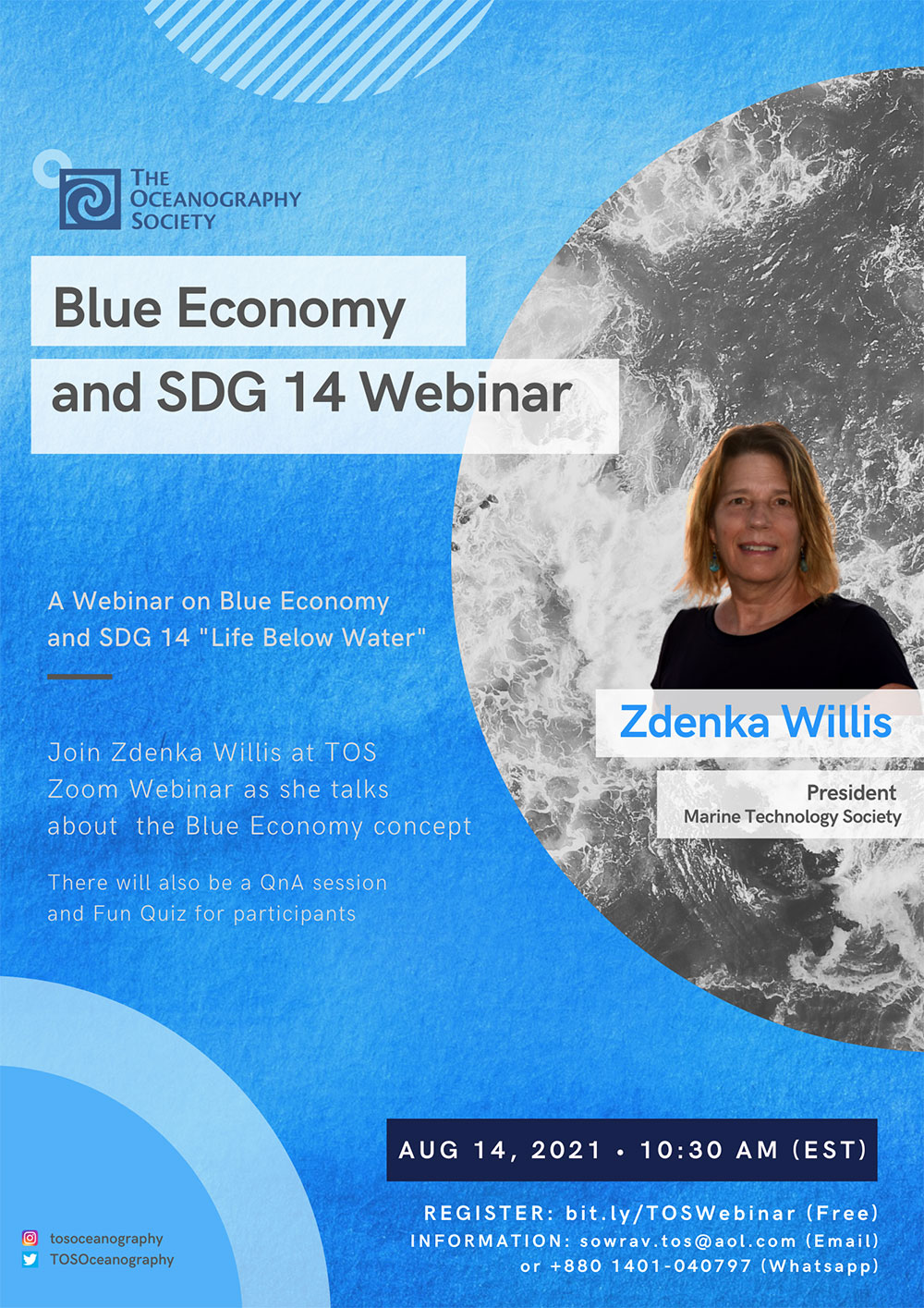 The "Blue Economy" is an emerging concept that helps to promote ocean or blue resource management, and emphasizes close links between the sea, climate change, and societal well-being. It supports UN Sustainable Development Goals (SDG), and particularly SDG 14. On Saturday, August 14, 2021 (10:30 AM EST), the TOS Student Committee is hosting a webinar to share updated knowledge of the Blue Economy with new professionals, scientists, and students all over the world who are interested in it.
Our keynote speaker is Zdenka Willis, L.L.D, President of the Marine Technology Society. She has 35 years of public service in the United States Navy and with the National Oceanic and Atmospheric Administration. Willis was the founding Director of the United States Integrated Ocean Observing System Office and represented NOAA on the United States Group on Earth Observation Systems interagency committee and part of the United States delegation to the Group on Earth Observations.
We will also have a Q&A period and a trivia game as part of the event.
Members of the Coding Resources sub-committee have put together several useful lists:
CODING RESOURCES LIST, which contains links to courses, tutorials, and events. Some of the offerings are generally helpful for learning R, Matlab, or Python, and others are discipline-specific.
SOFTWARE AND DATASETS specific to oceanography.
If you come across other online resources that you think should be added to our list, please fill in this form and we'll update the documents! 
The TOS coding resources subcommittee would like to thank Satheesh Kumar J of Civil Engineering, Indian Institute of Technology Bombay, India for his contribution to the useful resources in the field of "Modelling Estuarine, Coastal and Ocean Dynamics."
OSM Session Mentoring Program
Attention students and ECRs! Interested in learning how to develop and convene a scientific session at a conference? Sign up for the OSM Session Mentoring Program (OSMP) at the Ocean Sciences Meeting 2022! Deadline is August 16, 2021.
Student Opportunities and Job Board
We're excited to announce a new job board developed by the TOS Job and Grad Student Opportunities Subcommittee, which contains a collection of upcoming opportunities with graduate, postdoctoral and early career research positions. It will be regularly updated by our student volunteers and freely available to all TOS student members and also non-members. Check it out here!
Get Featured in Student News or on TOS Social Media!
Now Accepting Applications for the 2021 Virtual Graduate Climate Conference
The 15th Annual Graduate Climate Conference (GCC), which will be held virtually October 29 – 31, 2021.
 
The GCC is an interdisciplinary conference run by graduate students, for graduate students. The organizers of GCC strive to feature a diverse representation of students and research topics to create a broader, more inclusive community for emerging leaders in climate-related fields.
Click the following links to access the application and the conference website. Applications due August 13, 2021.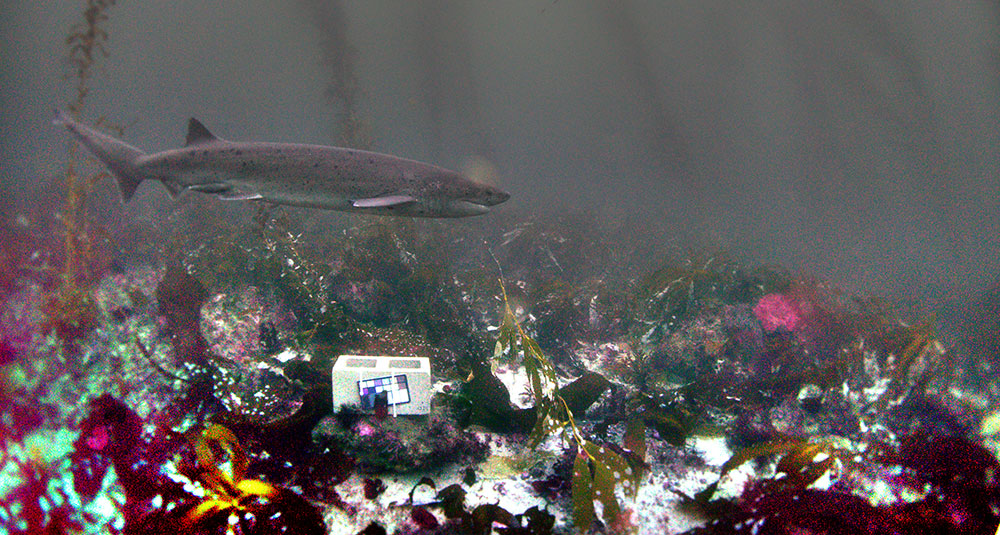 SEEN IN
OCEANOGRAPHY
An Optical Imaging System for Capturing Images
in Low-Light Aquatic Habitats Using Only Ambient Light
By Camille M.L.S. Pagniello et al.
It is preferable that methods for monitoring fish behavior, diversity, and abundance be noninvasive to avoid potential bias. Optical imaging facilitates the noninvasive monitoring of underwater environments and is best conducted without the use of artificial lighting. Here, we describe a custom-designed optical imaging system that utilizes a consumer-grade camera to capture images in situ in ambient light…