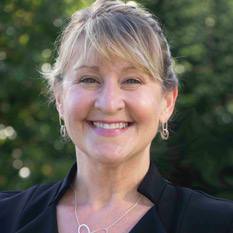 FROM THE TOS PRESIDENT
Deborah Bronk
Hello TOS members! This month I make a plea.
Don't ignore them all.
Are you flooded with survey requests? I don't know what it is like in all other countries but in the US, if you make a dinner reservation, you barely finish the meal before you get a text survey asking you to rate your experience. The electric company wants to know how to serve you better. Buy something online and they want to hear your thoughts on every item you purchased moments after its delivered. I generally ignore them.
There are some surveys, however, that I make a plea for you to not ignore but instead take the time to respond to thoughtfully—those that seek input from the marine science community. Science and society are evolving at a rapid pace and we need an engaged community willing to share their thoughts to navigate this time of change.
For example, the US National Academies are conducting a Decadal Survey of Marine Science to get input on priorities for research topics and infrastructure at the National Science Foundation. Take the time to craft a comment to the committee—it will have to be considered and responded to as part of their rigorous and methodical process. They have extended the deadline for comments to September 15.
Our science organizations will be better able to navigate the challenges ahead if our community cares enough to make their voices heard.
Please reach out to me at [email protected] if you have any concerns or ideas of how TOS can better serve its members and the work they do.
Please reach out to me at [email protected] if you have any concerns or ideas of how TOS can better serve its members and the work they do.

We're looking forward to convening Ocean Optics XXVI in Las Palmas de Gran Canaria, Spain, from October 6–11, 2024!
The Ocean Optics Conference attracts a diverse audience of active practitioners in this field, including oceanographers, marine ecologists, limnologists, optical engineers, marine resource managers, and policy professionals from around the world.
Plans will be announced on the conference website as they become available. If you have any questions, please contact Jenny Ramarui, Conference Coordinator.

The abstract submission system for the Ocean Sciences Meeting 2024 are due soon! We welcome abstracts that align with session topics. Refer to the OSM24 abstract submission guidelines for more information and be sure to submit by the September 13, 2023 deadline!
SEEKING LETTERS OF INTEREST ON
CAPACITY SHARING
In late 2024, Oceanography is planning to publish a special issue on A Vision for Capacity Sharing in the Ocean Sciences. We are seeking initial letters of interest for short and longer articles for that special issue. Please read more about the special issue and how to submit a letter of interest here: https://tos.org/capacity-sharing-special-issue. Letters of interest are due by October 15, 2023. Please share the link to the Capacity Sharing page with all who may be interested in the special issue.
STUDENT AND EARLY CAREER NEWS
CHECK OUT THE LATEST CAREER PROFILE
APPLY TO SAIL ON
EXPEDITION TO SURVEY GRAVITY ROLLS
When: January 4–February 12, 2024
Where: Pacific Ocean northeast of the Marquesas Islands
Applications Due: September 30, 2023
Apply to participate in a 6 week cruise aboard the RV Kilo Moana to determine the origin of Haxby lineaments—small, periodic undulations in the gravity field above oceanic lithosphere. We encourage applications from early career scientists with interests in marine geology and geophysics.