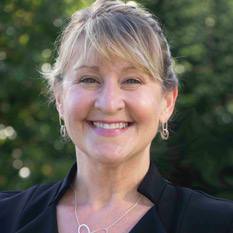 FROM THE TOS PRESIDENT
Deborah Bronk
Hello TOS members! This month I extend a hearty congratulations and welcome to our new Council members. Anna Michel will be representing Applied Technology, Jun Nishioka will be representing Chemical Oceanography, Sheri White will serve as the JEDI Councilor, and the always fabulous Paula Bontempi will be my partner in arms as president-elect. Thank you to all the candidates who were willing to serve!
AVOID COMMENTING ON APPEARANCE. For this month's conversation starter, I raise the practice of commenting on appearances. Harassment comes in many forms, from the overt misogynistic comment to the many more subtle ways some people are made to feel less than. A colleague serving on a tenure review board was appalled that a committee member referred to me as "the short blonde woman" in the committee's deliberations. That was nearly 25 years ago but the issue of focusing on appearance, particularly of under-represented groups, persists. I think it is safe to say that most scientists want to be recognized for their work—not their height, weight, skin color, hair color, hair style, clothing, or any aspect of how they look. As a result, we should all think long and hard before commenting on any aspect of the appearance of our colleagues. Let's also keep in mind that what may seem like a compliment may not have the intended effect. For example, telling someone they look great before a big presentation could make some people feel self-conscience while they are on their way to stand in front of a crowd. A spirited "you got this" would be a better choice.
I'd love to hear your thoughts—on the column above or other issues you would like to see raised. I'm also here to serve, so please reach out to me at [email protected] if you have any concerns or ideas of how TOS can better serve its members and the work they do.
WELCOME NEW TOS COUNCIL MEMBERS
PRESIDENT-ELECT – Paula Bontempi
APPLIED TECHNOLOGY COUNCILOR – Anna Michel
CHEMICAL OCEANOGRAPHY COUNCILOR – Jun Nishioka
JEDI COUNCILOR – Sheri White
The March issue of Oceanography is now online. Articles include a look at hot vents along Gakkel Ridge, turbulence in the deep Mediterranean, an array of ocean education subjects, and much more. In the Quarterdeck column, read what ChatGPT thinks about the future of scientific publishing.
STUDENT AND EARLY CAREER NEWS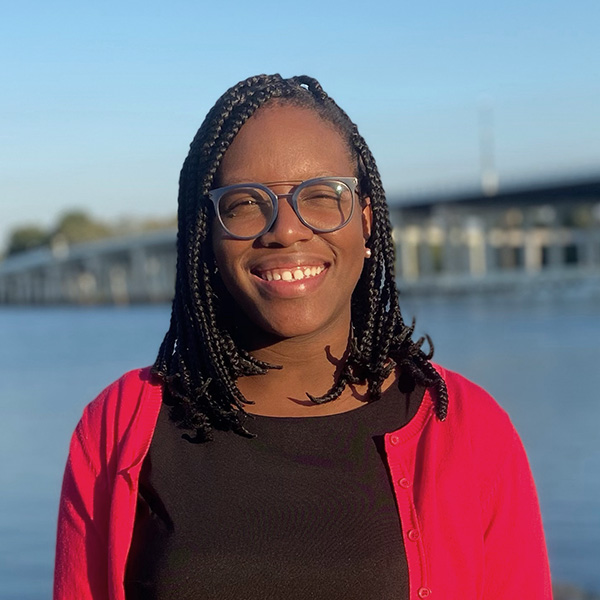 MEET THE STUDENT REP
Josette McLean
Josette McLean is the current student representative on the TOS Council. She is a PhD student in the Marine Science and Conservation program at Duke University and a National Science Foundation graduate research fellow. She is broadly focused on marine conservation and outreach. As a marine ecologist, she aspires to increase coastal ecosystem resilience and inform conservation and management strategies. Throughout her career, she has conducted a wide array of research ranging from the tropical ecosystems of the Caribbean to the temperate tundra of Alaska. Her current work focuses on the stress responses of corals to sediment inundation. She is very excited to be a part of the TOS Council, and she can be contacted at [email protected]!
Student and Early Career Resources
CAREER PROFILES: OPTIONS AND INSIGHTS
View nearly 100 career profiles of ocean scientists who have careers outside of academia. These profiles are intended to advise ocean sciences graduate students about career options other than teaching and/or research in a university setting.
GRAD STUDENT/EARLY CAREER RESOURCES
Visit TOS's Grad Student/Early Career Resources page where you will find graduate student and early career job and fellowship links, shiptime opportunities, and helpful articles and websites.
NOMINATE AN EXPERT!
2025-2035 Decadal Survey of Ocean Sciences
The National Academies is seeking nominations by March 13, 2023, for a committee of experts that will examine forward-looking investments in research, infrastructure, and workforce development. This committee will develop a research strategy to advance understanding of the ocean's role in the Earth system and the sustainable blue economy.
This study will be carried out by a committee of approximately 20 expert volunteers with broad knowledge of ocean sciences disciplines, engineering, and technology.
POSITION OPENING
NSF Seeking Marine Geology and Geophysics Program Director
The Marine Geology and Geophysics Program (MGG) within the Division of Ocean Sciences (OCE) in the Directorate of Geosciences (GEO) announces a nationwide search for a Program Director (Rotator) with experience and expertise in marine geology preferably focusing on igneous petrology or geochemistry or in plate tectonics, submarine volcanology and hydrothermal processes.