Awarded for Having Demonstrated Extraordinary Scientific Excellence and Potential to Shape the Future of Oceanography
2021 TOS EARLY CAREER AWARD RECIPIENT:
Ryan Abernathey
For fundamental contributions on the role of turbulence in the ocean general circulation, and for providing our community with tools that accelerate the pace of scientific discovery
The Oceanography Society (TOS) congratulates Dr. Ryan Abernathey of Columbia University's Lamont-Doherty Earth Observatory for being selected as a recipient of the Early Career Award. The citation on Dr. Abernathy's certificate recognizes him for fundamental contributions on the role of turbulence in the ocean general circulation, and for providing our community with tools that accelerate the pace of scientific discovery. 
The Selection Committee noted that Dr. Abernathey has advanced understanding of the representation of ocean mixing in ocean and climate models, addressing a key source of uncertainty in climate change projections. The practical tools he is developing and providing to the community are facilitating the transformation of the field to "big data" science, utilizing cloud-based computing platforms to make large datasets and data analysis available to all, mostly independent of their local computing resources – i.e., he is democratizing big-data ocean science. The tools he is developing are already finding wide use in pedagogy to change the way ocean science is taught and learned.
Dr. Abernathey received his B.A. in physics from Middlebury College in 2004, then a Ph.D. in climate physics and chemistry from the Massachusetts Institute of Technology in 2012. He is currently an Associate Professor in the Department of Earth and Environmental Sciences, Lamont-Doherty Earth Observatory at Columbia University.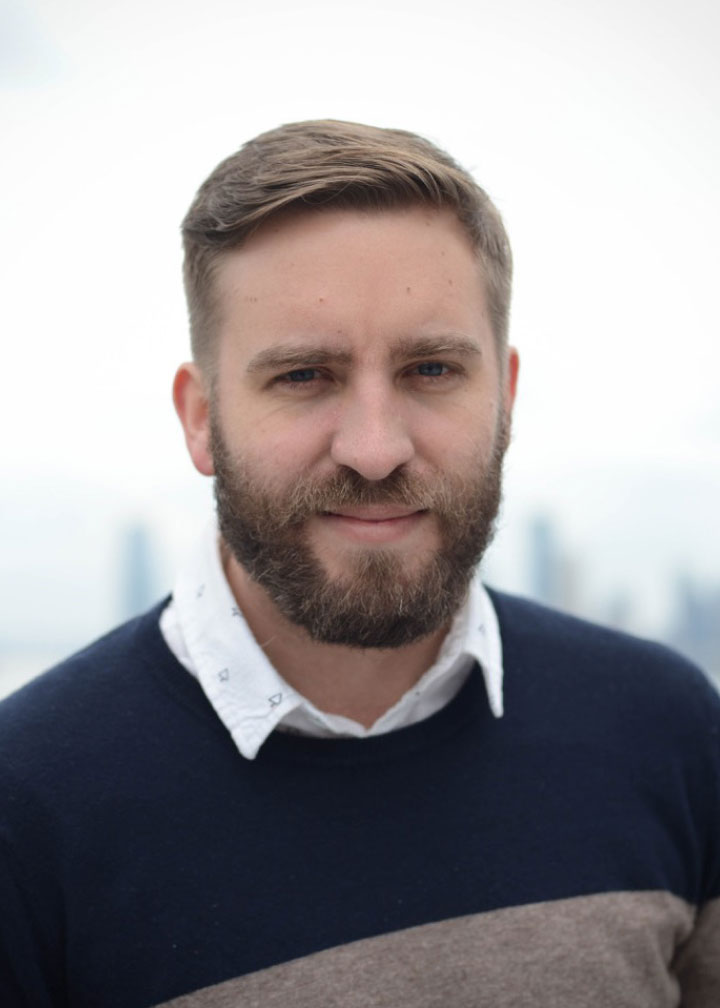 Photo credit: Chiara Lepore