Awarded for Having Demonstrated Extraordinary Scientific Excellence and Potential to Shape the Future of Oceanography
2021 TOS EARLY CAREER AWARD RECIPIENT:
April Abbott
For contributions to chemical oceanography, providing a new view of the marine REE cycle, and training the next generation of ocean scientists
The Oceanography Society (TOS) congratulates Dr. April N. Abbott for being selected as a recipient of the Early Career Award. The citation on Dr. Abbott's certificate recognizes her for contributions to chemical oceanography, providing a new view of the marine REE cycle, and training the next generation of ocean scientists.
The Selection Committee noted, in particular, Dr. Abbott's research on the cycling of rare earth elements (REE) in the ocean identified major benthic fluxes of REEs, which if integrated to basin scale are of sufficient magnitude to balance the global budget – a breakthrough for a longstanding puzzle in the field. She further traced this flux mechanistically to diagenesis of clay minerals at the sea floor, challenging previous paradigms that assumed REE's were cycled primarily through oxides and oxyhydroxides.  The committee also was impressed by Dr. Abbott's extraordinary efforts to develop and serve as Director of the Australian CAPSTAN program (Collaborative Australian Post-Graduate Sea Training Alliance Network) throughout its pilot phase, which transforms the way marine science education is delivered via experiential learning at sea and addresses key challenges facing Australia's oceans and development of the blue economy.
Dr. Abbott received her M.S. in 2011 from the University of Minnesota, Duluth. In 2014 she earned a Graduate Certificate in College and University Teaching from Oregon State University and received a Ph.D. in ocean, earth, and atmospheric science from that same institution in 2016. She joined Macquarie University (NSW, Australia) as an Assistant Professor in 2016, where in addition to teaching and research responsibilities, she served as the Director of CAPSTAN.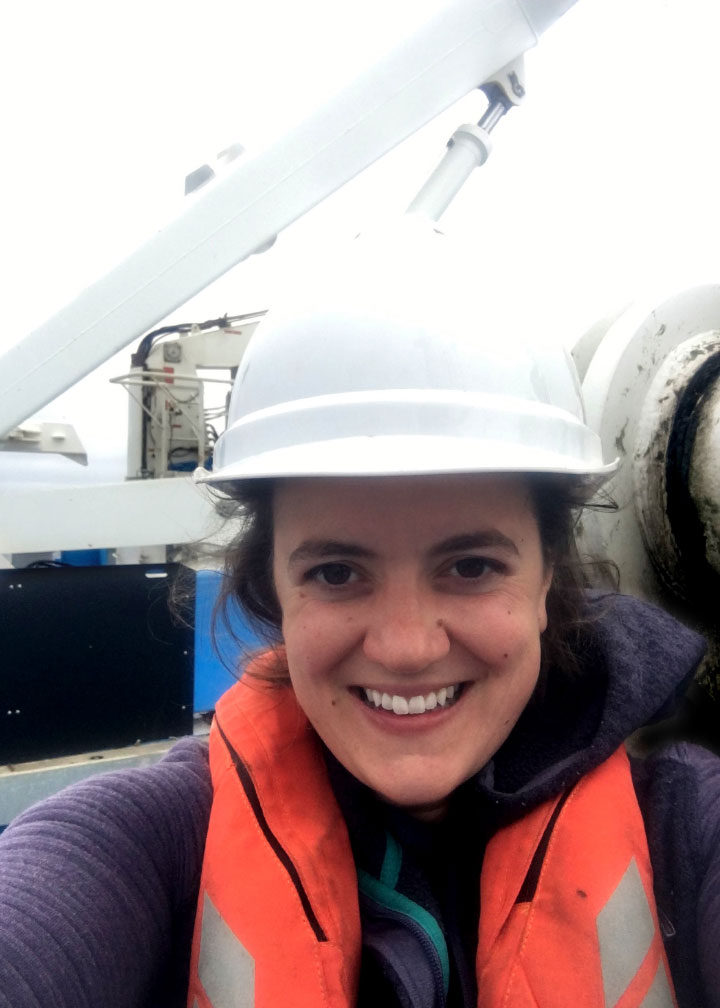 Photo credit: April Abbott